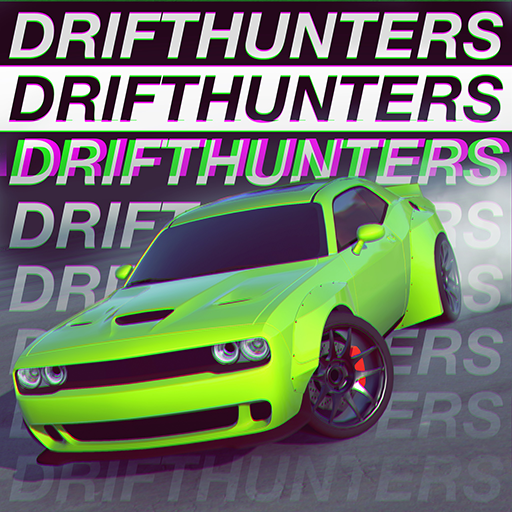 Drift Hunters
Brief overview of Drift Hunters
Drift Hunters is an easy-to-play browser-based drifting game. You can drift a selection high-performance tuner cars along a variety of thrilling tracks. The UNITY engine is used to create the game. It allows for a fully 3D world with realistic physics and a steady frame rate. Start with the Toyota Corolla AE86, the most iconic Toyota Corolla. As you drift and improve your drifting skills, you can unlock the Nissan S13, Toyota Supra 2015 Mustang and RWB 911 cars. You have the ability to modify both the performance and visual tuning of your car. You have five different race tracks at your disposal. So what are you waiting for? Turn the key right now!
Vehicle List: Unveiling the Extensive Array of Cars in Drift Hunters
Toyota Trueno GT-APEX

(AE86)
Datsun 240z
Nissan 240sx

(S13)
BMW M3 (E29)
Mitsubishi Evolution (VIII)
Subaru Impreza WRX
BMW M3 (E36)
Nissan 240sx (S14)
Nissan Silvia Spec R (S15)
Honda S2000

(AP1)
Mazda RX-7 Type R (FD3S)
BMW M3

(E46)
Toyota GT86
Toyota Supra (JZA80)
BMW 1M Coupé (E82)
Infiniti G35 Coupe
Mercedes Benz AMG CLA Saloon (C45)
Ford Fiesta ST (Mark VI)
Nissan 370z Coupe
Nissan Skyline GTR (R34)
Lexus IS350
Dodge Challenger Hellcat
Ford Mustang Fastback (S550)
BMW 335i (F30)
Nissan GTR

(R35)
Porsche 911 GT (993)
Exciting features offered by Drift Hunters
More than 25 amazing drift cars.
Customize your car. You can paint your car any color you like with four types of paint. Change rims, paint rims. It can be repositioned.
Get more out of your car by improving its performance.
Detailled car tuning.
Realistic drift physics.
Drift culture and jdm are your passions, then drift hunters is the right place for you.
Earn money by collecting drift points.
How To Play
The gameplay is not very complicated. The car may be controlled using the arrow keys on your keyboard, and the space bar can be used to apply the hand brake. Pressing C will allow you to switch the camera perspective. To upshift or downshift, use the left shift and CTRL keys, respectively. The handbrake is often helpful in racing games like this one, but you might find that you don't need it as steering alone is usually enough to induce a pretty wicked drift.
Different game modes are available in Drift Hunters
Drifting
In this game, the longer you drift, the more your point multiplier increases. You may use the points to acquire luxury automobiles such as a high-performance Porsche 911 GT if you have enough. There are 25 completely customizable vehicles available to buy.
Tuning
For each vehicle you buy, you may have it modified for everything from brake balance to turbo lag, rear offset, front camber and more. You may experiment with these settings to achieve the perfect balance for your drifting style. Also, you can upgrade the car's performance. Better components may be used to improve the weight, turbocharger, and the engine as a whole.
UP: Gas
DOWN: Brake
LEFT: Steer left
RIGHT: Steer right
SPACEBAR: Hand brake
C: Change camera
LEFT SHIFT: Shift up gear
LEFT CTRL: Shift down gear
Mastering Drift Hunters: Unlocking Advanced Tips and Tricks
Here are some of the tips for playing the game:
When approaching curves while drifting at high speeds, accelerate with caution.
On roads that are straight, you may gain points and keep the drift alive by drifting from side to side.
Adjust the settings on your cars until you discover the optimal place for maximum drift and increased point totals.
Drive on maps that have a lot of open area, so you can drift for a long time without stopping.
Some tracks make it much easier to stay drifting than others. The best tracks for drifting in Drift Hunters are Emashi and Forest, which have long corners and a few sharp turns. The turns on the forest track are the longest, so that's where the longest drifts can happen.
To put it more specifically, people play Drift Hunters in order to learn about the age of automobiles that were specifically designed for drifting, as well as learn about maps and terrain. Not only that, but with the assistance of these automobiles, you can accomplish stunts similar to those shown in movies. However, in order to purchase the automobiles you want from the games, you will need to earn enough money. As soon as you start playing, you won't have any trouble finding ways to make money or coming across a wide variety of stunning models.
Explore Further: Discover Other Exciting Drift Games
Check out some of our other fantastic drift games, such as Drift F1, Drift Torque, GTR Drift Legend, MX OffRoad Master, and Police Drift Car, for more fun in this amazing car game!